Scotch® High Temperature Fine Line Tape 4735 is a highly conformable tape used to achieve sharp contrast and color separation while painting on highly contoured, curved and shaped surfaces. It has proven successful in high-temperature painting applications requiring a highly conformable tape.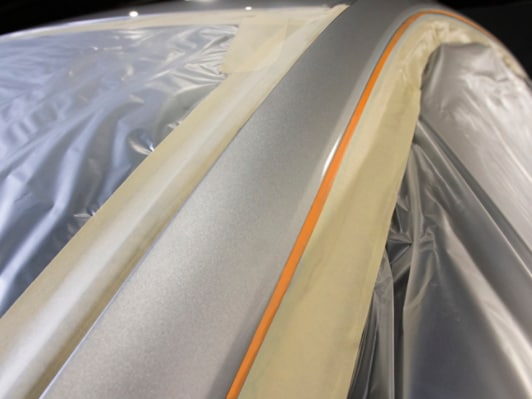 Highly conformable for use on curved surfaces
Recommended Applications
Industrial paint masking for specialty vehicle, automotive, rail, marine and aerospace paint jobs
Paint masking for automotive fascia
Paint masking for custom, two-tone and multiple color applications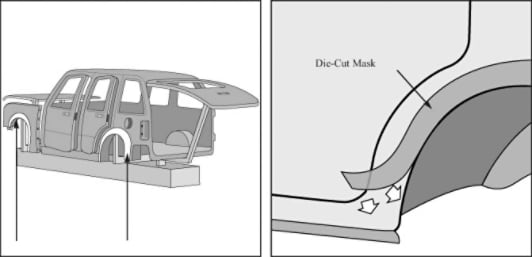 Resists temperatures up to 300°F, firmly holding under heat strain during the oven bake cycle
Designed for Die-Cutting and Stencils
With it's die-cuttable poly-coated kraft (PCK) liner, Scotch® High Temperature Fine Line Tape 4735L is capable of laying flat despite changes in humidity, which prevents curling and maintains form. This helps with producing rotary die cuts, flatbed die cuts and stencils cut on a plotter table.
Accomplish Sharp Color Separation with 3M Conformable and Fine Line Tapes
As a recognized pioneer and leading designer in industrial tapes, adhesives and more, 3M has developed a collection of conformable and fine line tapes suitable for the most critical paint masking applications. These tapes feature industry-leading technology in their capability to provide sharp paint lines and separate colors while preventing paint bleed and edge-lifting.