3M™ Scotch-Weld™ Epoxy Adhesive DP105 is a very flexible, fast-setting, two-part epoxy adhesive that cures clear for invisible bond lines.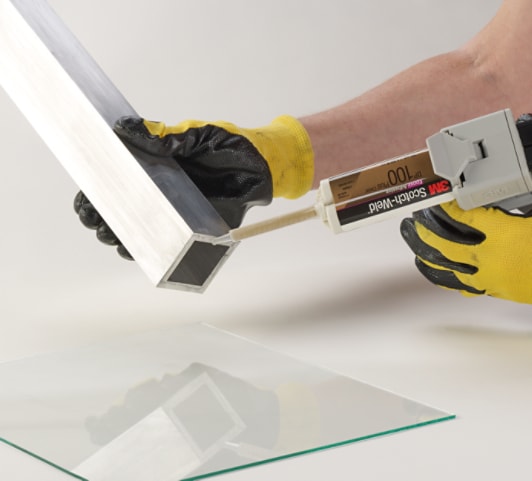 Flexible when cured, making it a good choice for bonding dissimilar surfaces
Extremely Flexible Adhesive Provides a Strong, Permanent Bond
There's no more versatile structural epoxy than 3M™ Scotch-Weld™ Epoxy Adhesive DP105. It works on a variety of substrates including metals, ceramics, glass, wood and many plastics. The low viscosity makes it easy to dispense and self-level; and an effective tool for filleting and potting. It features high shear strength and good peel and impact performance that, when combined with good flexibility, make it ideal for a variety of applications in the transportation, specialty vehicle, electrical, general industrial, sporting goods, construction, and consumer goods industries.
Recommended Applications
Glass to metal bonding where it sees significant temperature changes, such as glass oven doors
Bonding jewelry or other items where appearance is critical
Bonds many plastics
General attachment applications in a variety of industries
Replace 5 minute epoxy for improved performance